The people of Lebanon executed and hung the man's body on the street
""in a town located in mount lebanon(called ketermaya,population:druz-muslims), an egyptian man called mohamad killed 4 people in their home (the grandfather 74 years,the grandmother 73 years, and their two granddaughters 7 and 9 years ),by stabbing them in a horrific and barbaric way!
the general public was shocked in lebanon,but the next day was more shocking !!!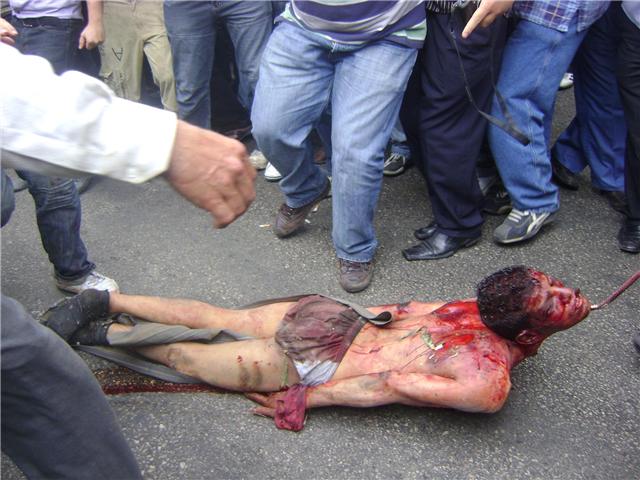 the lebanese police caught the criminal the next day,and while taking him to prison,the angry people of ketermaya(hundreds) attacked the police car ,took the criminal mohamad by force,and gave him to the mother of the two young victims…..she cut his throught with a knife,the same way he killed her daughters and parents (an eye for an eye),and afterwards,the angry crowd hanged him and displayed him for 3 hours,before they gave the criminal's corpse to the police(who couldn't do anything but watch).